Duck Creek Masonic Lodge April Stated Meeting will be on Monday, April 10 at 7:00pm.

At the February Stated Meeting, we talked about the Scholarship applications going out to the schools this month. Our primary topic was to discuss whether to include Accredited Trade Schools in the allowed schools. This was a very well received suggestion, so all of our invitations will go out including "show evidence of enrollment in an accredited college, university, or trade school"
We also discussed an opportunity to partner with St. James Episcopal Church to help with their mission to feed the homeless at Austin Street Shelter. There would be a need to provide 4-5 volunteers, once every 3 months. There will be more information on this sent out via email in the next couple of months.
The Garland Masonic Bodies finished up 2022 with a total of 551 units of blood collected. Great job Joe French and all of the volunteers that have helped throughtout the year!


Duck Creek Masonic Lodge is located at 600 N. 5th Street in Garland, TX

Stated Meetings are the second Monday of each Month at 7:00pm

The Duck Creek Education Foundation is a 501c(3) and is accepting donations for school supplies and scholarship awards. Scholarships will be awarded in May of this year, and we continue to collect for the School Supply Drive to support the financially distressed elementary school children within Garland Independent School District. Contact the Lodge at 469-931-2163 for additional information. Click on This Link to donate to the Duck Creek Education Foundation using PayPal.






2022-2023 Officers

Front-Left to Right: Master of Ceremonies Mike Ripps; Junior Deacon Timothy Britt; Worshipful Master Carl 'Bo' Caperton; Marshall Steve C. Moore; Junior Warden Don Wiley;
Back Row-Left to Right: Chaplain Joseph W. French; Tiler Michael D. Wellman; Senior Deacon Paul Blumhardt; Senior Warden Chris Downs

The Duck Creek Masonic Education Foundation donates school supplies to our three adopted GISD Elementary Schools. Worshipful Master Bo Caperton and Senior Deacon Paul Blumhardt delivered these school supplies between Nov 28 and Dec 1.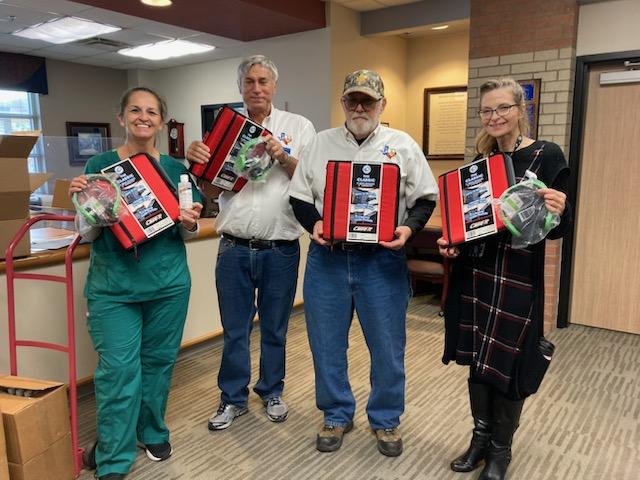 From L to R, Donna Mitchell (Nurse), Paul Blumhardt (Duck Creek Masonic Lodge), Bo Caperton (Duck Creek Masonic Lodge), Kim Gregory (Counselor) Dorsey Elementary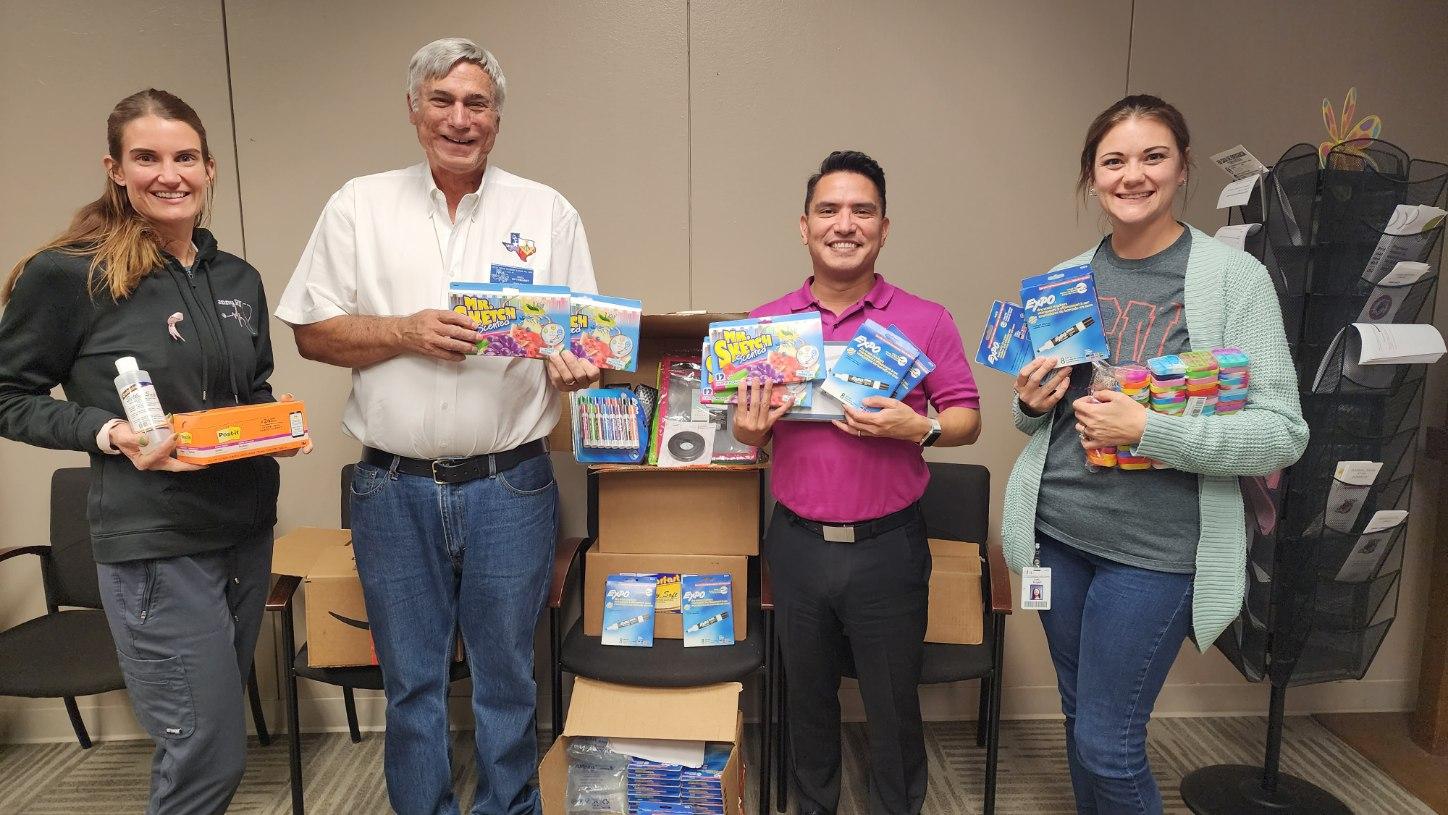 Jenny Barrett (Nurse), Paul Blumhardt (Duck Creek Masonic Lodge), Lucas Pizana (Principal), Leah Wright (Counselor) Classical Center at Vial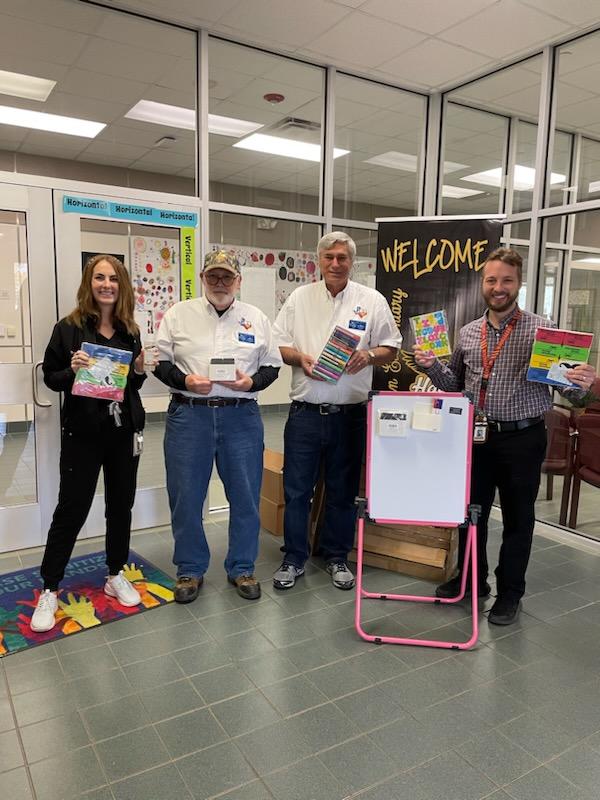 Kristy Gallogly (Nurse), Bo Caperton (Duck Creek Masonic Lodge), Paul Blumhardt (Duck Creek Masonic Lodge), Andrew Petras (Counselor) Freeman Elementary
---
Search for anything on the Duck Creek Lodge Website
Carl 'Bo' Caperton, W.M.
Nick Oliver, Secretary
---
Legal Stuff
Written Material, concepts, and original graphics contained herein may be freely used by any just and legally constituted lodge for the promulgation of Masonry. Duck Creek Masonic Lodge does not endorse any of the advertisers shown on any page which may be linked to this website. All non-original graphic files, audio files, and java scripts are thought to be in the public domain, or are credited to their owner as per instructions for use. The views and opinions expressed on this website are those of the Webmason, as approved by Duck Creek Lodge # 1419 A.F & A.M.
---