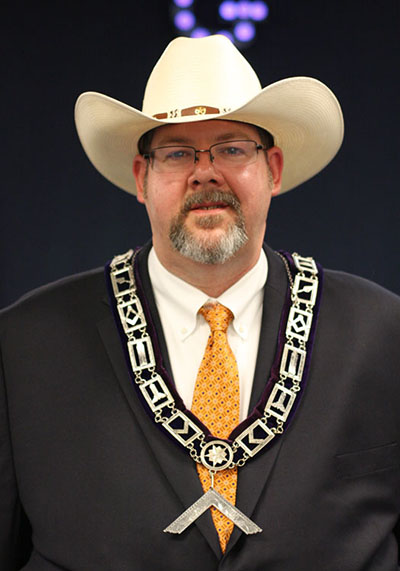 Worshipful Master: Jason E. Woods
2018-2019 Officers Installation on Saturday, June 30, 2018
At the June Stated Meeting, we voted on a Petition for the Mysteries, voted to appove a Petition for Advancement, Voted to approve a Petition for Reinstatement, and approved a bylaws change, bringing out bylaws up to current Grand Lodge standards.
The highlight of the meeting was the award of a 25 Year Service Award to Past Master W. C. (Bill) Borne. The award was presented to Brother Borne by Endowed Member and Past Grand Master, Wendell P. Miller.
On Saturday, June 23, we will start the day at 8am with coffee and donuts. The School of Instruction will start at 9am,
and will finish some time between 11 and 12.
Topics to be covered will be:
1) Opening and closing of all 4 lodges
2) EA, FC, and MM degrees
3) As we have time: balloting/voting, and other topics
.The Duck Creek Masonic Lodge 2018-2019 Installation of Officers will be held at 10am on Saturday, June 30, 2018.
Worshipful Master - Mike Ripps
Senior Warden - Issac R. Scoggins
Junior Warden - Brook J. Thomas
Treasurer - John T. McDonald
Secretary - Nick Oliver
Chaplain - John E. Puckett
Senior Deacon - Steve Moore
Junior Deacon - Paul Blumhardt
Senior Steward - Tommy Galbraith
Junior Steward - Bo Caperton
Marshall - Jason Woods
Master of Ceremonies - Jimmy Swigart
Tiler - Jim Carlin.
Duck Creek Masonic Lodge was chartered on Dec 7, 1967, making this Masonic Year our 50th Anniversary.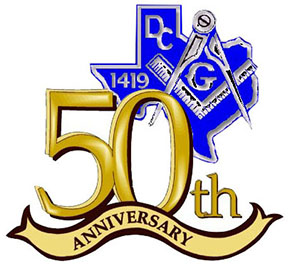 Duck Creek Masonic Lodge is located at 600 N. 5th Street in Garland, TX
Stated Meeting starts at 7:00pm
Supper will start at 6:30pm
Stated Meetings are the second Monday of each Month at 7:00pm
The Duck Creek Education Foundation is a 501c(3) and is accepting donations for school supplies and scholarship awards. Scholarships were awarded in April and we continue to collect for the School Supply Drive to support the financially distressed elementary school children within Garland Independent School District. Contact the Lodge at 214-299-9163 for additional information. Click on This Link to donate to the Duck Creek Education Foundation using PayPal.